There's No Back to School for the Kids Who Get Shot and Killed
Outrage: They're Dying
More than 60 youth have been shot here in Chicago this year. At least 20 of those this summer and some of them won't be returning to school this fall because they're dead.
Most recently, 17-year-old junior Jeremiah Kimble was shot on his way to work. And Oceanea Jones, a young lady who graduated from a high school I volunteer at, was killed running away from a gang in a case of mistaken identity.
Kids like Alex King and Jada Hoffman were focused on planning protests against gun violence when they were supposed to be planning for prom.
And it's not just happening in Chicago. All across the country, kids face the danger of gun violence in their communities—especially in communities of color.
Is this a rant? Maybe.
But I'm tired of feeling anxiety when school lets out for the summer because more kids will be in the streets. I hate that they can't enjoy their childhood. And I'm tired of watching the news every day to find another young person has been shot or killed, watching their family members plead for the violence to stop.
Who's to blame? We all are.
Policymakers who refuse to tighten up on gun laws.
Parents who didn't give their children enough love and support so they saw fit to find it in the streets.
Schools and educators who didn't believe in the kids. And instead of leading them to their dreams, pushed them out of school and towards prison.
We all see what's going on. We all feel outraged. But have we taken action?
Hope: Dreaming in Color
LeBron James' school, I Promise, opened this week. When I read about the resources being offered I was jealous because I didn't get all of that in school!
.@BarackObama and I are so proud of @KingJames and @IPROMISESchool. Kids in Akron and across the US are lucky to have you as a role model on and off the court. Keep using your platform for good and giving our kids a chance to shoot for the stars. 🌟🏀 #ReachHigher #BetterMakeRoom pic.twitter.com/hyS6UM2A7b

— Michelle Obama (@MichelleObama) July 31, 2018
It caused some mixed emotions, too. I wondered if this added to the equity issue—thinking that only a percentage of low-income students in Akron would benefit while the rest would be left to fend for themselves in the struggling district. And I wondered if the money would've been better spent if it went to a districtwide initiative that serviced more kids.
But I told myself to stop trippin' because it's not everyday that someone does something this dope for our kids.
Then in talking to my friend Nehemiah, we discussed what it would look like if all Black millionaires and billionaires opened schools.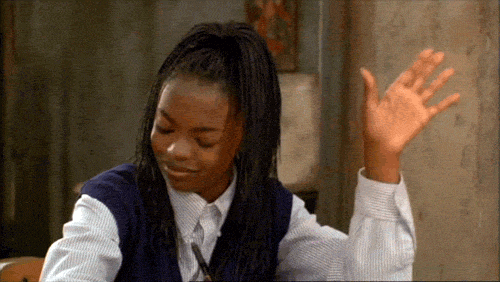 See, some of them have already done it. Diddy, Oprah, Magic Johnson, and even Jalen Rose who recently got in his feelings for not receiving recognition for the school he opened.
If we were able to get JAY Z and Beyonce on board, maybe Dr. Dre, Barack and Michelle, a couple of NFL players and some others who are passionate about education, imagine the change we'd see.
I'm not saying that this will end the education struggles for Black America. But in a public school system that claims to struggle financially, is drained of resources, absent of diversity and insists on carrying on with a one-size-fits-all delivery, Black philanthropy and representation can go a long way.
Share This HOPE + OUTRAGE
I want to start a movement where people of color feel compelled and empowered to advocate for better education, so every week I'm sharing some HOPE and OUTRAGE right here. But I'm not writing this to be famous, I'm doing this because our youth need all of us in this fight.
SO SHARE IT OUT RIGHT NOW →